Support the Castle View Sabercat Hockey Program at a higher level. Become a booster club member today!
The Sabercat Booster Club holds monthly board meetings. Active members in good standing of the Sabercats are welcome to attend board meetings. Booster club memberships help support the program with covering costs for team apparel, team building activities, end of year banquet, senior gifts, team meals/snacks, team photography, promotional items, tournaments and more!!!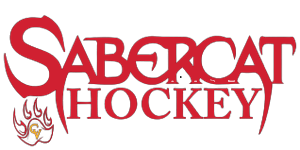 Current Booster Club Members:
Molly O'Reilly, Kenny Jones, Ross Jones, Kathy Shanahan, JoAnn Jones, Annette Stockert, Kristen Roy, Shannon Keenan, Shelly Zitzlsperger, Brad Kuska, John Keough, Nate Mandeville, Kim Pinello, Stacy Trombley, Scott Marks, Karen Fitzgerald, Scott Marchand, Kelly Janhunen, Tracy Miller, Marianne Johansen, Ann Heft, Sonya DuPuis, Kristin Jones, Gary Summers, Kirk Leslie, Casey Kannenberg, Mary Clouthier, David Clouthier, Kelly Harris, Sarah Lussier, Molly Keough, and Chuck Wennogle.